Pipeline Program
The Rural Premedical Internship Program is a flexible, self-directed summer experience designed for premedical students interested in rural medicine. Program goals are to give each student an introduction to rural healthcare while working on activities designed to strengthen medical school applications and interview skills.
Program components:
40 hours of rural primary care physician shadowing
12 hours of rural community service 
In-person or virtual small group sessions:
Medical school admissions
Medical school interview skills and practice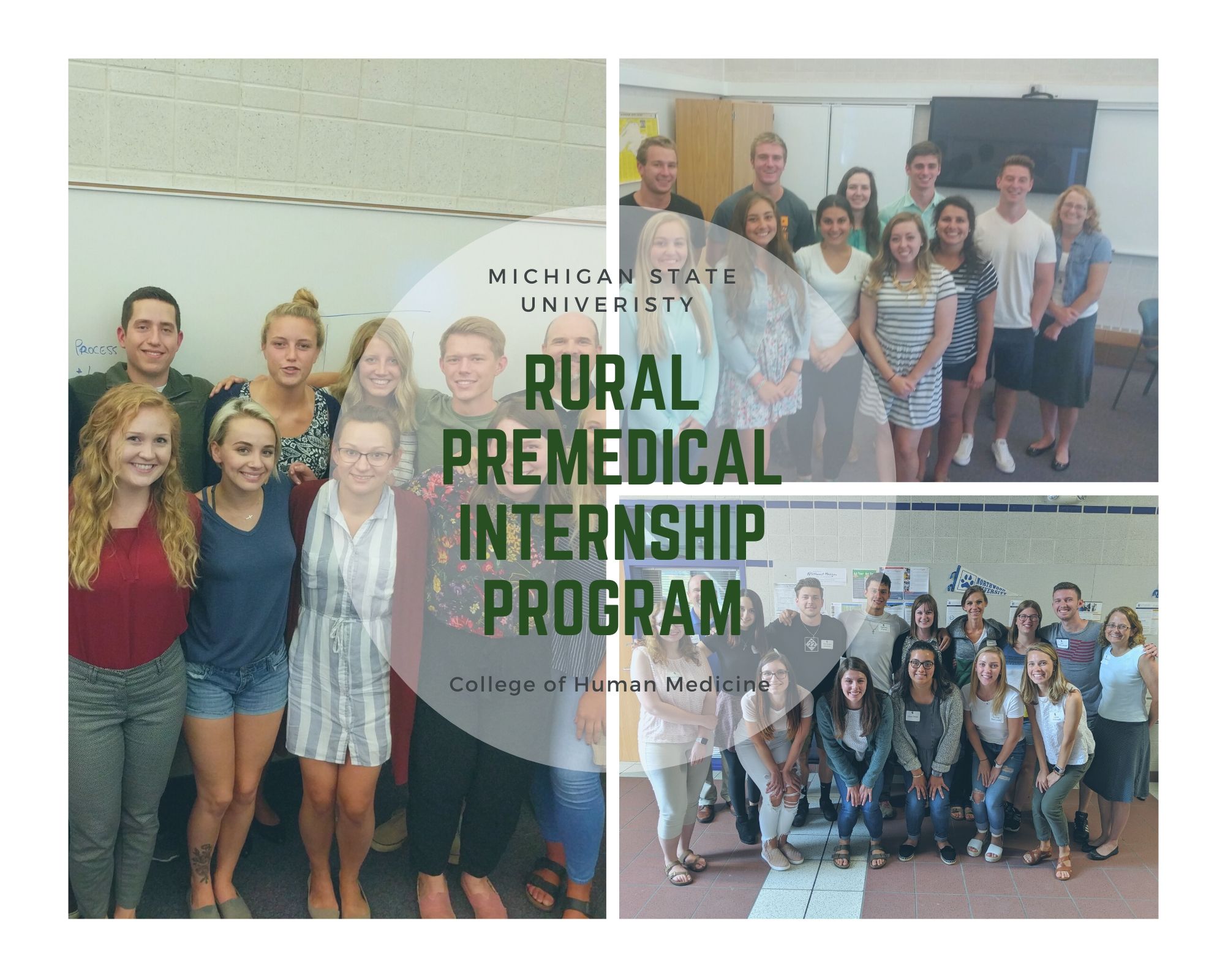 Students will complete and receive feedback on several reflective essays throughout the experience. Shadowing and community service hours may be completed in any rural community in Michigan at any time during the late spring or summer.
Any student who has completed at least 4 semesters of undergraduate education by the summer is eligible to apply. Program selection is competitive, with preference given to rural students from Michigan who are interested in remaining in the state for medical training and eventual rural practice. There is no cost for the internship program and no stipend will be provided.
Applications for the 2023 R-PIPE program are now open. Deadline for applications will be April 3, 2023.
---
 Questions regarding the program may be sent to Dr. Elizabeth Lyons at
guerre21@msu.edu